Posted by Tommy on Jan 28th 2021
My first real introduction to the world of pipe making and woodcraft supplies came in the shape of learning to process Briar with my best friend Premal. In my early years, I grew up around Premal's family's business, and I have always had a love for pipes. Although the pipes that my grandfather and uncle used were always around me, it was not until later in life that my interest was piqued. I saw that my friend's passion for the craft of pipe making really took off, and I was hooked! Early on I would tag along to several pipe shows as the buddy side kick, and I was always dropping in-and-out of the shop. At the time, I was a single-father holding a full-time job and performing as a working musician. I dabbled at pipe making under my friend's tutelage and failed miserably, but I loved the craft!
Years passed and my son started working at the shop, which started his love affair with pipes and pipe making as well. For my 40th birthday both my son and Premal collaborated on a lovely Church Warden that has become my fireside favorite. Fast forward a few years and the universe and stars align as I began working full-time with my best friend. I have become the "other guy" at Rawkrafted.
My true introduction into the world of the almighty Briar root came in the form of one of the unique services and processes we perform. Briar sorting and processing, in my humble opinion, it is the first true step in pipe making. It starts with the incoming shipment; our Briar mainly comes from Italy and Greece. Mimmo Briar comes pre-graded and sorted, but other Briar shows up more or less in a raw, rough state, which we sort and sometimes grade by size, shape, etc.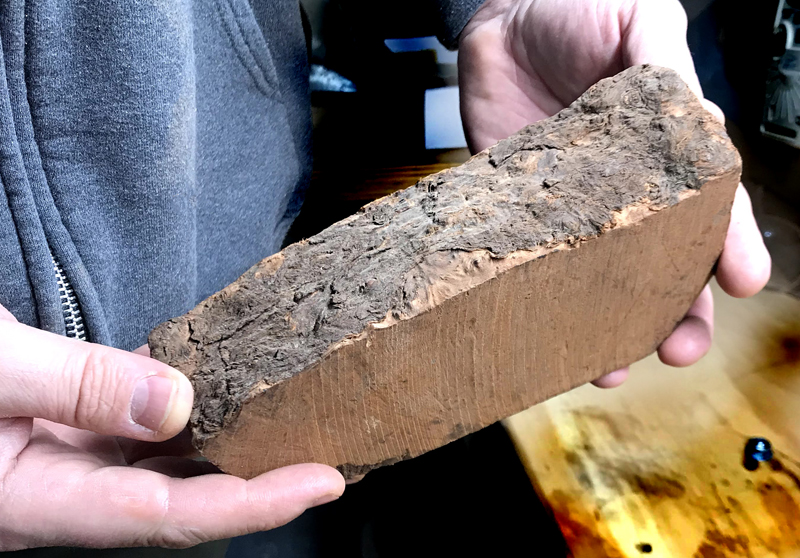 My first step is cleaning the Briar. This is done by taking the wood to a wire wheel to remove the bark and debris, expose the plateaux, and check for any initial flaws.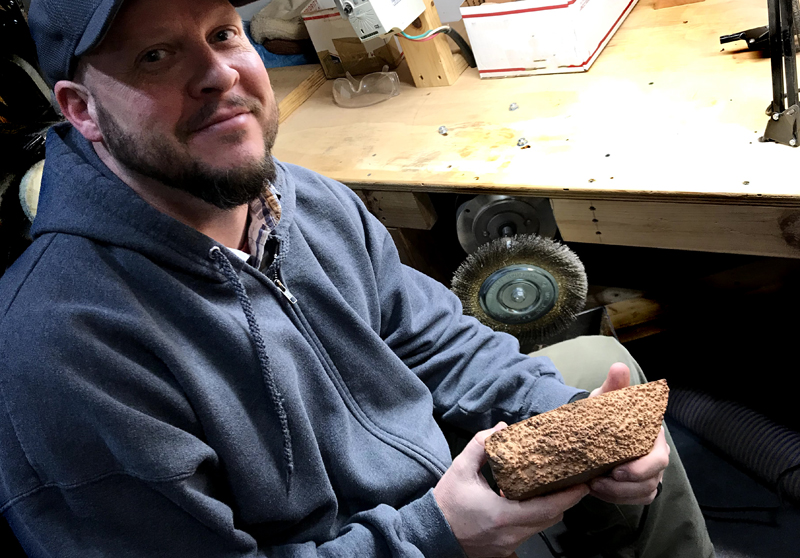 Next, the block of Briar is taken to a sanding disk, which I lovingly refer to as the finger grinder, and all sides with the exception of plateaux are cleaned with a light sanding to expose any flaws, pits, or other problems.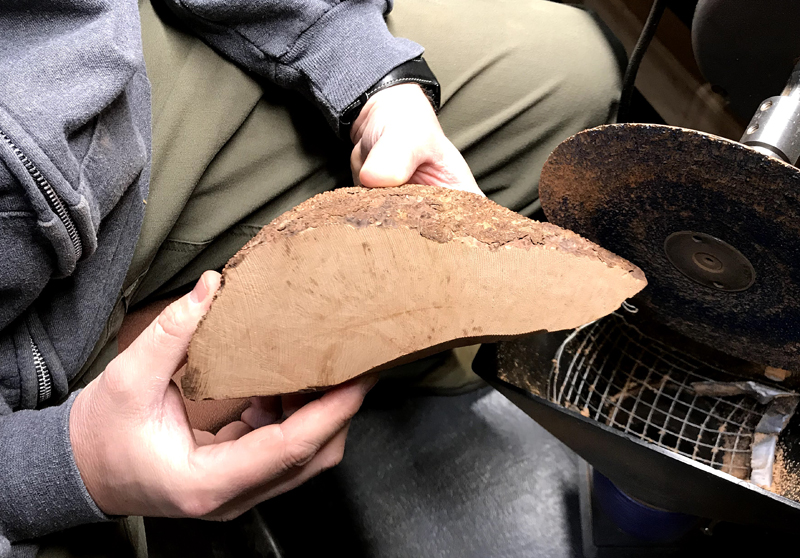 Special care is taken in this step not to take too much away or to change the shape of the wood. It is just to ensure we aren't passing a problem on to our customers. With that said, all Briar has the potential to have flaws, especially deeper in the wood where there is always a chance for these to occur, but we do our best to sort these out before selling/shipping. We care for our customers and want to deliver the best in service and products. This step in the process is taken to that end.
Until next time. Happy Krafting.. Tommy